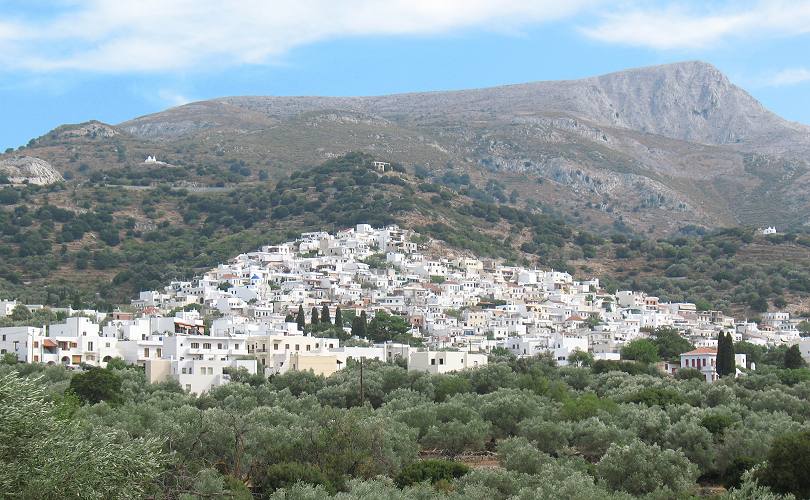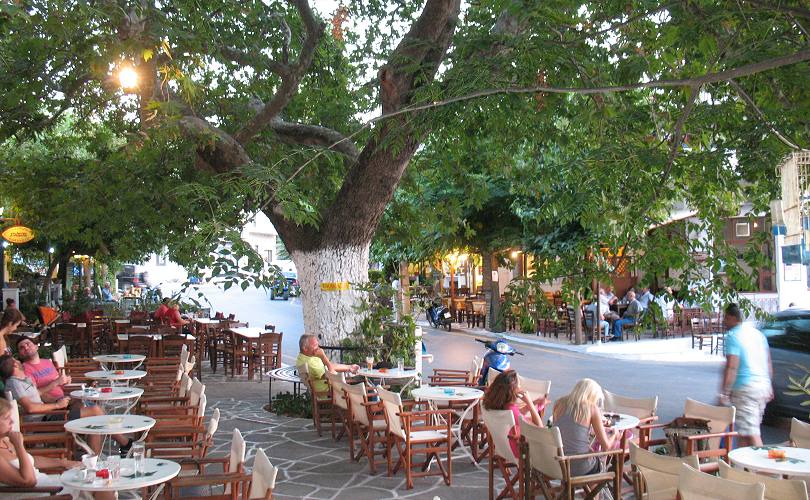 Filoti Village
Filoti is worth a trip village, settled well up on the flank of Zas mountain. There are quite a few cafes and tavernas, many of them been shaded by a massive -over 100 years old- plane tree.

Panagia Filotitisa Church with white marble icon screen and beautiful icons is worth a visit. The local festival is in honour of the Virgin Mary and lasts three days, from 14 to 16 of August, when there is traditional singing and dancing and general feasting.
Filoti is well-known for the excellent quality of its livestock products, such as lamb and goat meat and variety of cheese products.
Filoti essentials
Distance to Naxos Town: 19km

Nearest villages:
Halki, Apeiranthos, Kerami, Danakos, Damalas, Damarionas
Accommodation:
A few self-catering studios are available.
Access:
By bus, 5-6 routes a day.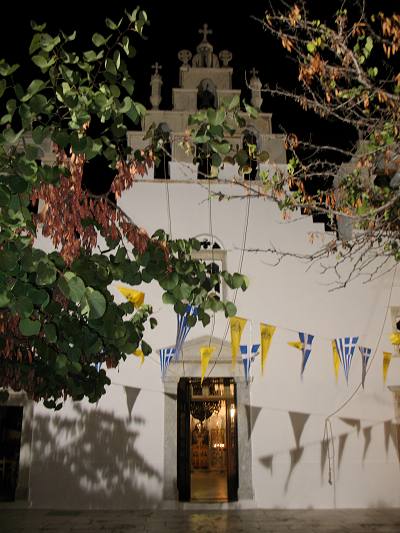 Panagia Filotitissa